The Fernelius Body Shop & Collision Center is located here at Fernelius Ford. For all makes and models, we can help you with the process of getting your vehicle repaired. We handle jobs big and small, and we are certified to do aluminum bodywork.
All major insurance companies are accepted; we'll even help you communicate and coordinate with your carrier!
Getting into an accident can be very stressful, so let us do all the work for you. We offer our expertise, technology and great customer service. In addition, we have on-site rentals. Otherwise, if you just need a lift, we have our Door-to-Door Service available. Our customers are like family, so of course, we want you to have a stress and hassle-free experience at Fernelius.
Don't let your insurance company dictate where you have your car repaired; it's your car, your choice! Choose Fernelius and become a member of our family!
Let us take the worry out of your collision repairs!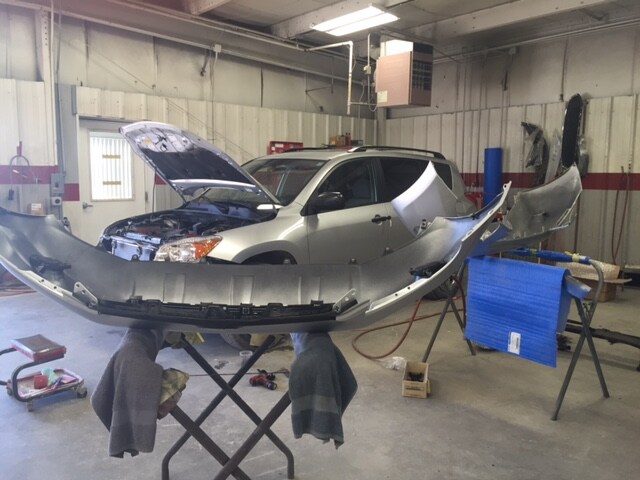 Free estimates and shuttle service, rental vehicle.
No appointment necessary.
Ford-Certified aluminum repair
We are certified in ASE, ATEG, and the State of Michigan. 
Uni-body, and full frame repair
We accept all insurance carriers. 
Equipment we offer includes blow-therm prep, spray booths, and the Axalta paint mixing system.